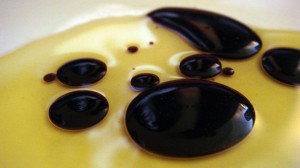 Source: Wikipedia
The balsamic vinegar "not traditional" is produced in the provinces of Modena and Reggio Emilia (the so-called ancient domains Este), despite being defined P.G.I. only as of Modena. It's obtained from a craft process of processing cooked grape must, concentrated grape must and wine vinegar. The musts used for the production come exclusively from grapes grown in Emilia Romagna.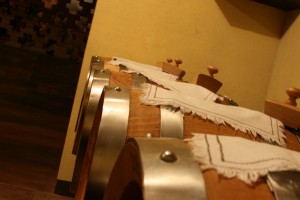 Generally the flavor is characterized by winy acidity, so more harsh and marked by a sensory point of view. It requires a minimum aging of two months, not necessarily in wooden containers, rising to three years for the word "aged". Because of the possibility of industrialization of the production process, a medium-sized can get to produce several hundred liters per day.
Used in vegetarian diets and diets free of gluten, lactose and fat. Ideal for fresh, boiled and grilled vegetables, white or red meat, fish, roast meats, cheeses and salads.
Visit online store